Christmas Wreath Workshops 2023
Join us for a festive Christmas wreath workshop.
Come and learn how to make your own beautiful wreath using a moss covered base and a selection of seasonal foliages, naturally dried and preserved fruit, berries, cones and grasses, topped off with a velvet ribbon. 
Mulled wine, prosecco and mince pies on offer and Christmas music will be playing!!
Details here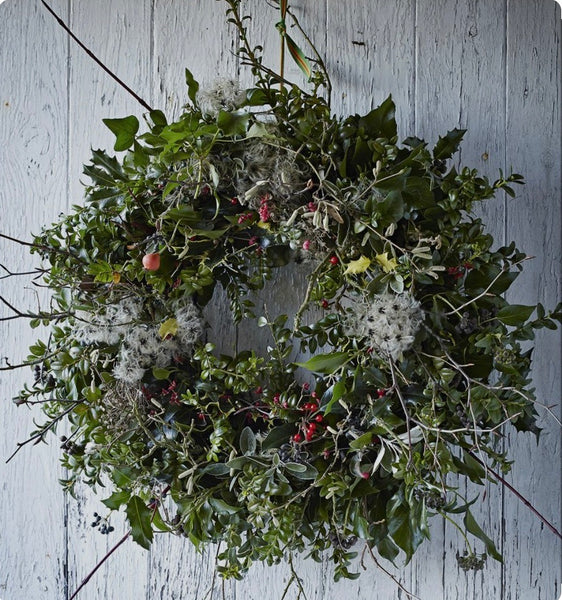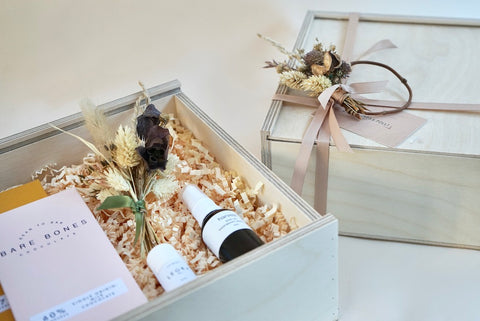 CORPORATE / BUSINESS GIFTING
If you're looking for unique and thoughtful gifts for your customers, clients or fellow vendors, please get in touch.
You can choose from any of our individual products or curated collections, or we can put together a bespoke option just for you.
We would love to work with you so please just let us know what you have in mind.
PLEASE TELL ME MORE!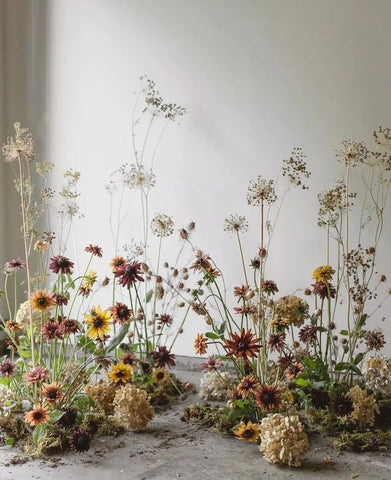 INSTALLATIONS
We love to create everlasting installations for ALL occasions!
A perfect way to bring in some festive spirit, ideal for decorating a window display, a retail or office space, or to showcase a new product.
Each installation is designed with your particular requirements, aesthetic and space in mind. Each one is an everlasting, bespoke showstopper!
YES PLEASE, AND IT'S NOT JUST FOR CHRISTMAS!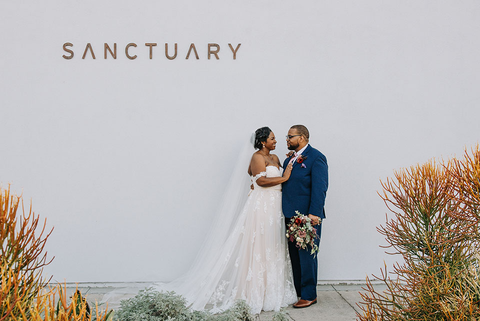 WEDDINGS
We love all weddings!
If you're looking for something that you can effectively just 'grab and go' (perfect for those elopement or micro weddings), we have a ready to wear range that will be perfect for you (see our 'Ready to Wear' collection).
If you're looking for something bespoke, please do get in touch so that we can discuss your ideas in more detail.
I"M GETTING MARRIED!!!!!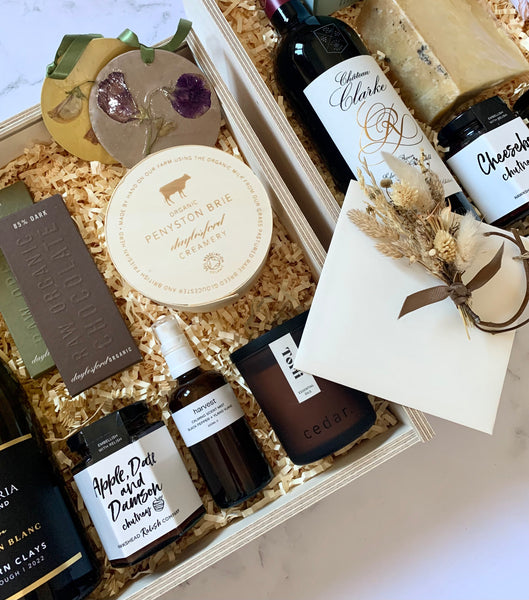 The Ultimate Personalised Gift
We have a selection of beautiful gift boxes, each with a botanical twist and using specially hand-picked products from UK based makers, artists and small businesses. All our gift products are made using the highest quality, natural ingredients - please see our 'Makers' page for more details.
We are happy to offer a more personalised option too where you can either mix and match items from our curated gift boxes, or we can source completely specific products for you, to create your own customised gift box.
Just drop us a line and let us know what you would like and we will come up with a bespoke option just for you.
This is the perfect way to create a special, thoughtful and completely individual gift for that special someone.
CONTACT US!
Testimonials
"I can't thank you enough for the floral arrangements. They looked incredible and you completely brought my vision to life."
"Our wedding flowers were beautiful! Thank you so much for everything!"
"Thank you so much! I've just had an excited text from her with a photo and they're absolutely beautiful. You have the most incredible taste."
"..and she was absolutely breathless about the gorgeous and unusual flowers..we nailed it.."
"Thank you for your beautiful bouquet! My daughter was thrilled."
"Flowers were absolutely amazing - an overused word but very appropriate in this instance. Thank you so much for the beauty..everyone commented on how wonderful the flowers were!!!! Your vision was my vision."
"We cannot thank you enough for the beautiful flower arrangements. Your floral designs are absolutely stunning - sculptural and thoughtfully arranged, with the most gorgeous combinations of colors. The florals perfectly matched the aesthetic and vibe we were looking for and of our location. Your work really goes above and beyond those of other wedding florists we had considered. We feel fortunate to have been able to work with you and will certainly recommend you to our family and friends! We cannot wait to see photos and share them with you!"
"...I just wanted to thank you so so much for doing our flowers. Honestly, when I first got to the venue and saw what you had done to the venue with your flowers I started to tear. I wasn't sure what to expect but I knew I had to trust you and boy was my instinct right. It was beyond what I could have imagined and guests were raving about the flowers throughout the wedding...Each bouquet was so beautiful in its own way and it really added something a little special to our overall look. Thank you so much for agreeing to do our flowers for our wedding and thank you so much for your patience, thoughtfulness, designs, and just being a part of our wedding. It was such a pleasure. Thank you :). I saved my wedding bouquet because it was so beautiful and played such an important over to our special day."
"Thank you SO much for the gorgeous flowers for my wedding! They looked stunning in the photos and matched everything perfectly. I will definitely recommend you to everyone I know :)"
Follow us on Instagram!